First Bible Reading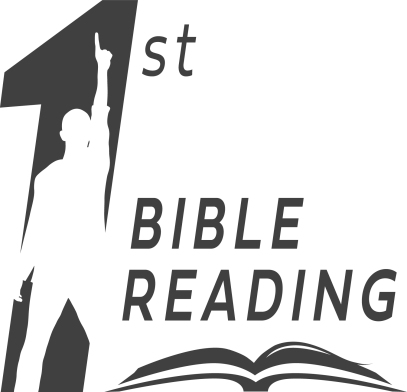 Reflecting on Scripture throughout the week has a massive impact on our spiritual growth. Packed within the Bible's pages are the things God wants us to know to discover the best ways to live. Let's make reading the Bible, and the blessings that come with it, 1st in 2021!
If you're not in the habit of daily Bible reading, or you're ready for something new, this is a great way to get started! We've broken down sections of the Bible into achievable weekly reading segments, but also coupled them with a few engaging videos which creatively enhance and inform the readings.
This isn't about quantity
of Bible reading,
this is about moving
closer to God.
What to expect
Just before the beginning of a new month, we will email you the new reading guide. Along the way we will share a hint or two about ways to get the most out of reading. Since the Bible has so much depth there are always fresh things to discover that can help your reading.
A typical week's reading is five chapters of a particular book, along with an occasional video and some optional Psalms. This gives room and flexibility for all of our dynamic schedules to have some "catch up" days or days to reflect and "just be."
We hope you find this guide to be an excellent balance of reading and space for reflection!
Sign up on Registration Central to receive the Bible reading guide for the month to come!