Staff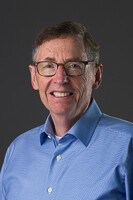 Frank Boswell
Pastor Emeritus
E-Mail:

Frank Boswell has been at Hunt Valley Church since June 1992 and has provided overall direction and vision-casting as well as staff and leader development up until his retirement at the end of January 2021. He continues to preach in the weekend services, along with others, and will continue to invest in the congregation and staff of Hunt Valley Church.
Frank holds a Bachelor's degree from the University of Michigan in Religious Studies; a Masters of Divinity (MDiv) from Gordon-Conwell Theological Seminary, and a Doctor of Ministry (DMin) from Fuller Theological Seminary, where he explored the intersection of the biblical ideas of calling, culture, and the Kingdom of God. After involvement in youth ministry in Michigan, Massachusetts, and Virginia, and pastoring a new church in Florida, he planted the first PCA church in Austin, Texas, where he served for 8 ½ years.
He and his wife, Jeannie, live in the Cockeysville area and have three grown children and four grandchildren.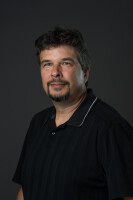 Randy Race
Executive Director
E-Mail:

Randy joined the staff of Hunt Valley Church as Director of Operations in 2013 with a background in Operations, Information Technology, Administration, and Maintenance. His experiences include over two decades of leadership in large manufacturing plants throughout the USA. In the late 90's he felt called into ministry and began a 7 year seminary training journey. Randy has operations experience with churches of many sizes and environments. He holds an engineering degree (BS in Electronics/Computer Hardware) from the University of Connecticut and a Master of Divinity (MDiv) degree from Asbury Theological Seminary in Kentucky. When not working, Randy loves playing electric guitar, restoring classic automobiles, brewing craft beer, and tackling home handyman projects. Randy and his wife Dee Dee have two adult children, Melissa and Nicole.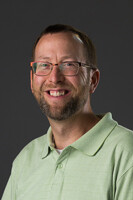 Andy Horvath
Director of Spiritual Formation
E-Mail:

Andy arrived at Hunt Valley Church as Director of Ministries in 2013, overseeing small groups, adult education and other ministries. His background is student ministry, and he most recently served 11 years in campus ministry and teaching at Eastern University. Andy's passions are teaching, mentoring and equipping others for ministry; he can't imagine doing anything more important than investing himself in the spiritual formation of others. Andy holds degrees from Cornell University (BA), Regent College, Canada (MDiv) and Palmer Seminary (DMin). He and his wife Peg reside in Parkton with their four children.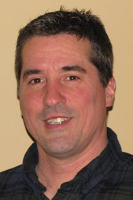 Ron Belsterling
Director of Care
E-Mail:

Ron's earlier roles as pastor, teacher, and counselor have always been about walking alongside people as they navigate life intellectually, emotionally, and spiritually. His desire is to encourage those he encounters to pursue spiritual health and inspire growth in their relationship with the Lord.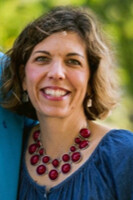 Stacie Farley
Women's Ministries Coordinator
E-Mail:

Stacie has been a member of Hunt Valley Church since 2011, initially having been drawn to the church by the strong NextGen programs for her three children. Soon after joining, she started volunteering with Women's Ministries and has never looked back! She loves the community of faithful women here at HVC and feels privileged to journey along with them to grow as disciples of Christ. Stacie joined the staff in 2022 after careers in law and in academic support in higher education. In her free time, Stacie enjoys traveling with her husband JJ, reading the latest best-seller, and spending time at the beach.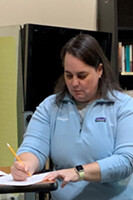 Stacey Prinzing
Director of Administration and Volunteer Development
E-Mail:

Stacey joined the staff in 2022 after volunteering with various ministries at HVC. In her current role, she values the opportunity to walk beside people as they discover their gifts and talents, and to connect them to opportunities to thrive. Her previous experience includes twenty years in leadership roles at a local education non-profit. Stacey holds a bachelor's degree in human development from the University of Delaware and a master's degree from Towson University. In her spare time, she enjoys baking, reading, and escaping to a lake in the Adirondack mountains.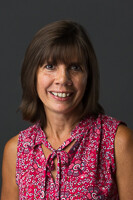 Liz Yates
Director of Next Generation & Family Ministries
E-Mail:

Liz joined the Hunt Valley Church staff as Director of Children's Ministries in 2006. She had been working in Children's Ministries for the past 25 years on a volunteer basis. Liz has a passion for outreach and mercy gifts, and now serves as the Director of Next Generation & Family Ministries. Liz's educational background includes a Bachelors Degree from Johns Hopkins University in Social and Behavioral Sciences and a Masters Degree in Religious Education from St. Mary's Seminary. Liz and her husband, U.A., live on a farm in Sparks and have five children: Brittany, Adam, Molly, Aniya, & Tony and five awesome grandchildren: Reese, Caroline, Sullivan, Bennett & Sadie.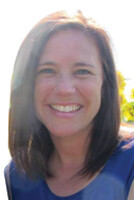 Wendy Elkins
Director of Parents' Ministries, Highway 45 & Events
E-Mail:

Wendy joined the HVC staff in February of 2020. From a very young age, Wendy dreamed of being a mom and teacher. She graduated from Baylor University in 2002 with a degree in Music Education, vocal concentration. While she has focused staying home with her 5 children, since graduating from Baylor, she has worked as a pre-school teacher, helped found a public charter school in Baltimore, taught elementary school music, served as a worship pastor, and launched musical programs in her children's schools. Wendy is passionate about empowering parents to lead God-centered homes, equipping children to love God and the world around them, and enabling leaders to do the same. She lives with her husband and kids in Cockeysville.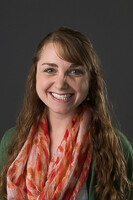 Katie Meier
Director of High School Ministries
E-Mail:

Katie joined the HVC staff team in August 2016. Originally from southern New Hampshire, Katie majored in Biblical and Religious studies at Grove City College, although she invested as much time leading Young Life as she did studying for her classes. She spent two years leading the Senior High ministry at a church outside of Seattle, Washington, and is excited her travels brought her to Maryland. Katie is passionate about walking alongside high school students as they navigate the "who am I" questions of life, pointing them to truth in Jesus in the process. Katie loves to read, play board games, cheer on her New England sports teams, and spend time with her husband, Chris.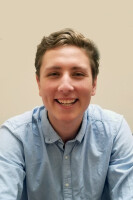 TJ Barringer
Director of Middle School Ministries
E-Mail:

TJ joined the HVC staff team in August of 2020, but that was not the beginning of his time with Hunt Valley Church. Before heading off to Covenant College to get a B.A. in Biblical and Theological Studies, TJ volunteered for over a year in HVC's Party Town and Middle School ministries. It was in his time volunteering at HVC that he really grew a passion for ministering to youth, which only grew in college while serving as a Young Life leader and a Middle School ministry volunteer. Having completed two youth ministry summer internships, TJ is excited to have returned to Hunt Valley Church to work with the Middle School students full time. He is very passionate about inviting youth into a community of students and leaders where they get to learn and experience the fullness of life that Jesus has to offer them. In his free time, TJ loves to play guitar, cook, and spend time with friends and family.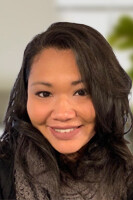 Liz Gomes
Elementary Ministries Coordinator
E-Mail:

Liz became a member of HVC in 2011 and has served in various ministries including, tech/media and children's ministries. She has enjoyed working alongside people with so many different gifts and talents and seeing how they have blessed others and honored God with them. Liz joined the staff in 2022 after a career in teaching elementary and special education in Baltimore City as well as Baltimore County. In her current role, she enjoys walking alongside children and families in discovering Jesus' love for them and guiding them towards a personal relationship with Him. Liz and her husband, Rudy, live in Lutherville with their three children: Emma, Leah, and Owen. In her free time, Liz loves to play board games, read, do puzzles, and spend time with her family.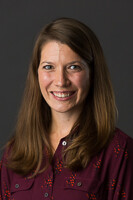 Brittany Huggins
Early Childhood Ministries Coordinator
E-Mail:

Brittany has served in Children's Ministries since she was a teenager and has been attending Hunt Valley Church since she was in middle school. After moving to Virginia for college (University of Richmond) and law school (Washington and Lee University), Brittany returned home in 2011 to practice law. At that time, she began serving as a volunteer in the four-year-old room and leading pre-school worship. Now with a family of her own, she enjoys serving in this role to help preschoolers discover who God is and how much He loves them. Brittany and her husband, Will, live in Parkton with their daughters, Reese and Caroline. Brittany's favorite things to do are horseback riding and reading a good book at the beach.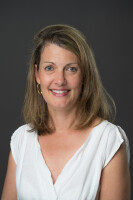 Melanie Mitchell
Community Impact Coordinator
E-Mail:

Melanie joined our staff in October 2017 as Coordinator of Community Impact. She has a passion for helping others and living out Matthew 25:44-45. Prior to coming to HVC, Melanie worked in International Admissions at Towson University and was the Director of Development for a non-profit organization. She holds degrees from Furman University (BA) and Towson University (MA). In her free time, she volunteers with Araminta Freedom Initiative helping to fight human trafficking. She also loves to travel, read, and spend time with friends and family. Melanie and her husband, Reid, live in Lutherville with their daughters, Ella and Carly.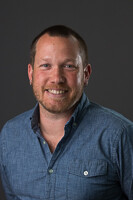 Eric Heiland
Director of Weekend Services and Ministry Development
E-Mail:

Eric joined the staff in October of '05 after volunteering for many years. He is a creative and visionary leader with a passion for helping teams fulfill their calling and volunteers find a place to use their gifts. Eric, his wife Simone, his two daughters, Sophia and Olivia, and his stepson Cristian live in Lutherville. Eric was also the catalyst behind the start-up of unCUFFED, a non-profit organization working with youth in the juveniles justice system in Baltimore County.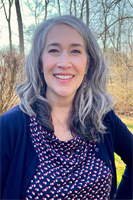 Jennifer Kinard
Production Coordinator
E-Mail:

Jennifer joined the HVC staff in January of 2023. She is part of our Weekend Services team, partnering with the production, worship, and technical teams. An avid book lover, she holds a degree in English and publishing and has worked as a professional writer and book editor. She enjoys producing as a form of editing in real time, teaming with artists to create fresh ways for people to encounter and worship the Lord. Outside of church, she blogs, homeschools, and tries new recipes to feed her husband, Ken, and their four budding creatives.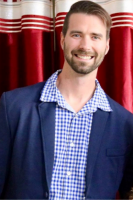 Joel Gravely
Director of Worship Music
E-Mail:

Joel Gravely came on staff at Hunt Valley Church in the fall of 2020 as the Director of Worship. Joel studied music at The University of South Alabama and then received his Master of Divinity from Southeastern Baptist Theological Seminary in Wake Forest, North Carolina. He has been leading worship since he was a teen in a variety of ministry contexts and churches.
Joel enjoys connecting with other volunteer musicians and musical tech to create contexts for people to meaningfully engage with God and each other. His aim as a worship director is to magnify Christ through skillfully combining God's Word, music, and technology, motivating the church to respond with lives of worship to God and love toward others.
Joel and his wife, Pratty, live in Olney with their two highly energetic Weimaraners.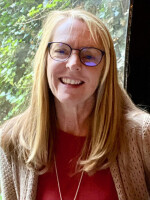 Gayle Shank
Connections Coordinator
E-Mail:

Gayle has worked in various church and parachurch organizations and those experiences have shown her the true value of being fully engaged in the church community. She loves to play a part in helping people find where they belong in a larger congregation. Gayle works to make HVC a welcoming place for everyone who walks through the doors each Sunday.
Wyatt Heritage
Technical Lead
E-Mail:

Wyatt joined the HVC staff in the Summer of 2022. He cherishes collaboration, and brings an enthusiasm for implementing safe, focused worship spaces. He also assists volunteers in working toward their technical, artistic, and spiritual potential.
Wyatt has a background in recording and mixing audio for film, as well as soundtrack & scoring work. He lives in Baltimore City, where he continuously explores his love for folk guitar, comic books, and Indian food.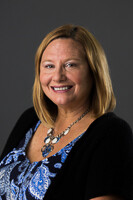 Joyce Ruckman
Purchasing Agent and Facilities Scheduling Coordinator
E-Mail:

Joyce joined the Hunt Valley Church staff in 2002 coming aboard as the Office Administrator and then serving as the Pastor's assistant as well. She came to HVC with a background in small business management and a certification in property management. Joyce now holds the position of Purchasing Agent and Facilities Scheduling Coordinator. She also enjoys co-directing and teaching at HVC's ESL program. Her interests include gardening, boating, cooking and reading.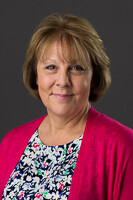 Sharon Fiege
Finance and Human Resources Administrator
E-Mail:

Sharon Fiege has been an indispensable member of the staff at Hunt Valley Church since joining staff in 2000. She provides human resources support for the staff and does the bookkeeping for the church. Prior to her involvement on staff, Sharon was an office manager for an environmental company. She holds a BS degree in Chemistry from Loyola University. Sharon and husband Dana live in Cockeysville.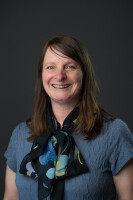 Marli Etnoyer
Communications Administrator
E-Mail:

A former data analyst and high school math teacher, Marli joined the staff of HVC in May 2018. She holds a BS in Mathematics from Virginia Tech and an MS in Curriculum and Instruction from McDaniel College. Returning to the workforce after 18 years as a homemaker, she brings her love of people to the HVC staff.
Marli enters the song and Scripture slides for the worship services. She also oversees scheduling, planning and hospitality for the Creative Arts team.
She and her husband, Scott, live in Parkville with their two girls. She loves watching Ravens games, especially the Steelers ones, since Scott is an avid Steelers fan. In her spare time, she enjoys watching movies, going scrapbooking, and eating chocolate.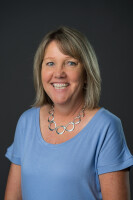 Ruthie Dyjak
Administrative Assistant
E-Mail:

Ruthie joined the staff in 2011. She graduated from Villa Julie, and her position as an Administrative Assistant is a perfect fit. During the week, Ruthie is the first-person visitors encounter at the HVC offices. She is also the scheduler for the New Life furniture ministry. Ruthie and her husband, Chuck, have twin sons, Charlie and Luke, who attend Virginia Tech.
Cindy Murphy
Administrative Assistant
E-Mail:

Cindy has been a member of HVC since its inception and been involved in a myriad of activities and ministries here. Currently, she oversees the operation of the Lending Library. She re-entered the paid work force after twenty-six years as a stay-at-home mom and a school, church & community volunteer. In 2011 she joined the HVC staff as an Administrative Assistant. She and her husband, Kevin, are empty nesters with three grown children.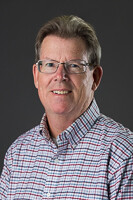 Kevin Roberts
Coordinator of Facilities & Grounds
E-Mail:

Kevin joined the Hunt Valley Church staff in 2013, after a career with Baltimore County Public Schools. He retired from BCPS after 32 years in the Operations Department where he supervised building service workers.
Kevin enjoys being the Hospitality ministry team leader as they promote a positive impact for the folks coming to the church and the Point. He likes to travel as well as spend time with family and friends. Kevin is an avid Orioles fan and season ticket holder. (Go O's!) He has served his community for over 40 years at the Cockeysville Volunteer Fire Company where he has held many leadership positions. He and his daughter, Jessica, reside in Cockeysville.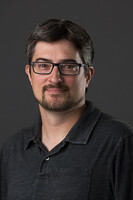 Caleb Moore
Director of Media & Communications
E-Mail:

Caleb joined the HVC team in 2015 with 14 years experience working on church staff contributing through directing technical production, creating still and motion media and forming focused communication pieces. He has also worked in various video production environments and with many ministries.
Caleb enjoys creating a flow of communication to help people feel informed and oriented with the right information at the right time.
He and his wife Melody live in Phoenix, Maryland along with their two kids.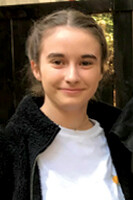 Brittany Irwin
Communications Coordinator
E-Mail:

Brittany has attended HVC for many years and has enjoyed serving as one of the volunteer photographers for events like VBS. She graduated from Bridgewater College with a B.A. in digital media arts with a focus on photography. She's excited to have the opportunity to work behind the scenes part time helping the Communication team. She hopes to be an influential part of keeping the congregation informed about ministry opportunities and inviting people outside the church in to learn more.