Elders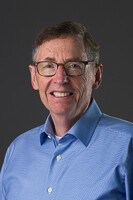 Frank Boswell
Pastor Emeritus
E-Mail:

Frank Boswell has been at Hunt Valley Church since June 1992 and has provided overall direction and vision-casting as well as staff and leader development up until his retirement at the end of January 2021. He continues to preach in the weekend services, along with others, and will continue to invest in the congregation and staff of Hunt Valley Church.
Frank holds a Bachelor's degree from the University of Michigan in Religious Studies; a Masters of Divinity (MDiv) from Gordon-Conwell Theological Seminary, and a Doctor of Ministry (DMin) from Fuller Theological Seminary, where he explored the intersection of the biblical ideas of calling, culture, and the Kingdom of God. After involvement in youth ministry in Michigan, Massachusetts, and Virginia, and pastoring a new church in Florida, he planted the first PCA church in Austin, Texas, where he served for 8 ½ years.
He and his wife, Jeannie, live in the Cockeysville area and have three grown children and four grandchildren.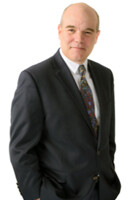 Chas was born in Ludwigsburg, Germany, and raised in Howard County. He was a volunteer leader in Young Life for 7 years working with high schoolers at Towson High, McDonogh School, and Loch Raven High. He earned his undergraduate degree in business administration from Towson University and continued with a Masters in Business from Johns Hopkins, a law degree from the University of Baltimore, and a Masters in Taxation from Georgetown University. Chas is currently a shareholder at the law firm of Thomas & Libowitz, P.A., and heads its Estates and Trusts department.
Chas and his wife, Gail, started attending Hunt Valley Church in May 2009 and became formal members in December 2009. For the last 33 years, this couple has been active in church activities such as leading small groups and teaching Sunday School. Both currently attend Bible Study Fellowship and facilitate a Hunt Valley small group. Chas also served as both a deacon and elder at another PCA church. Currently, Chas is serving HVC on the Pastoral Search Committee.

Chas and Gail met while he was at Towson and she was in high school and they have been for married 34 years. They have four adult children and are first time grandparents. Chas and Gail enjoy investing in their children's lives and praying for the needs of others. They hope to one day have a place at the beach.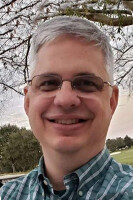 Brad is a Timonium native who went to Dulaney High School and
earned a Bachelors and Masters in Mathematics from Bucknell
University. He is a founding partner with Continuing Care Actuaries where he specializes in consulting to retirement communities. Brad grades actuarial exams for the Society of Actuaries, serves on the Financial Advisory Panel for CARF International and is President of the Board of The Wesley.
Brad met his wife Nancy at Bucknell and they have been married for 30 years. They have three sons: Scott(25), Ben(22), and Tim(19). The family has been attending Hunt Valley Church since the fall of 2006. Nancy is a music teacher who plays the flute and piano. She is involved in women's ministry as a facilitator, musician, and mentor. Over the years Brad has been involved in various ministries including leading a core group with Nancy for nearly 20 years, teaching Sunday School, and working in The Café at The Point to name a few. Outside of HVC, Brad has enjoyed serving many years as a Boy Scout leader with his sons who, along with Brad, are all Eagle Scouts. Brad and Nancy are newly minted empty nesters. They are looking forward to what God has planned for them as this new chapter unfolds.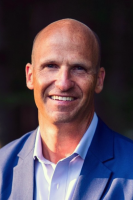 David Plimpton
Elder
E-Mail:

David and his wife, Stacy, have been members of Hunt Valley Church since 2006. Stacy is a full-time homeschooling mom. They have seven children.
Since 2011, David has been the CEO and President of INOLEX, an innovation and manufacturing company that designs and makes sustainable, plant-based ingredients for health, beauty, and wellness consumer goods products. Prior to INOLEX, David was active in other private equity investments.
After growing up on the North Shore of Chicago, David graduated from the University of Southern California with a bachelor's degree in International Relations and then went on to earn his master's in International Relations from Tokyo International University.
In 1995, David and Stacy met in a young adults group at Princeton Alliance Church, in Princeton, New Jersey where they both were living and working.
At HVC, over the years David and Stacy have been active on the VIP Team and leading small groups. Stacy is a regular Sunday School teacher and VBS volunteer. David enjoys and contributes to the Men's Ministry.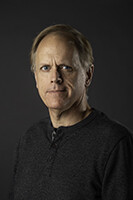 George has served as an Elder here at Hunt Valley Church for over 12 years, from 2002-2008, and again from 2010-2016. He is active in Children's Ministry serving as a storyteller for Street Party, K-4.
George had the benefit of a Christian family and education growing up, including Cedarville College, where he graduated with a major in Political Science and a minor in Bible in 1987. After graduating from Washington and Lee University School of Law in 1990, George began work as an associate at Niles, Barton & Wilmer in Baltimore. He became a partner in 1997. His litigation experience has primarily involved property losses, such as fires and explosions, affecting a variety of businesses and industries. He currently serves as Chair of the Litigation Department, and as a member of the firm's Management Committee.
With his wife Sharon, George has lived in the Hunt Valley area for over 25 years. Sharon has home-schooled their children, having previously taught third grade at Timonium Elementary. Adoption is a special family interest; George and Sharon adopted their youngest daughter from China in 2007. They continue to serve as a reference for America World Adoption.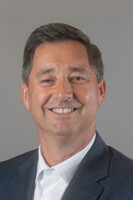 Bob was born in Pittsburgh, Pennsylvania, and moved to Maryland in Third Grade. After graduating from Dulaney High School, he attended Kutztown University where he majored in Telecommunications with a minor in Business Administration. While in college, he served on Young Life's Student Staff and led YL Clubs in Bethlehem, PA. He has spent most of his career in Sales and Sales Management and currently works as a Federal Enterprise Account Manager at HP, Inc.
Bob and his wife Gayle have been members of Hunt Valley for 7 years.
Bob has served as an Elder at another Presbyterian church for 6 years. Here at Hunt Valley, he is part of a weekly Core Group, serves on the Assimilation Team, and is a Site Host on Sunday mornings.
Bob and Gayle met in college and they have been married for 34 years. After stops in PA, CT, and SC, they settled in Timonium where they have lived for the past 23 years. They have 2 grown children, Corey and Brynna, who are both married. They are avid runners but also enjoy walking together in their neighborhood as well as spending time with family and friends.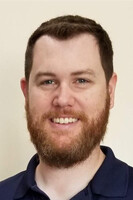 Gary was born and raised in Perry Hall. Gary graduated from Towson University with a degree in elementary education. Later, he earned his master's degree in education from Johns Hopkins University. For 11 years Gary was a 5th-grade teacher at Gunpowder Elementary in Perry Hall. For the past 3 years, Gary has been an elementary science resource teacher in the Office of Science for Baltimore County Public Schools. In this role, Gary's main responsibilities are to write and revise Kindergarten through 5th-grade science curricula, provide ongoing professional development, and mentor and coach elementary science teachers throughout BCPS.
Gary was born and raised in another local PCA church. In the spring of 2009, Gary, his wife of 14 years Lori, and their 13-year-old son Luke started attending Hunt Valley Church. While at HVC, Gary has served in various ways including being a part of the audio/visual team recording sermons, running lights, directing camera crews, etc. Additionally, he has facilitated a Core Group since 2014. For the past three years, he has taken on a leadership position in the Core Group ministry.
Gary enjoys gardening, yard work, woodworking, and playing video games, especially with his son.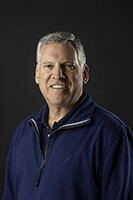 While he attended church from a young age, it was not until high school when Dave came to have a personal relationship with the Lord through Young Life. His spiritual journey continued through participation and leadership in InterVarsity Christian Fellowship in college.
After studying math at Franklin and Marshall College and earning an MBA at Duke University, Dave worked at PHH Arval, a vehicle fleet management company where he held a number of different roles, including leading IT and customer experience. In 2015, he began working at Danfoss, a Danish company manufacturing cooling and heating products and computer & hydraulic controls with North American headquarters in White Marsh, where he is responsible for Customer Experience in North America.
He and his wife, Sue, were part of the initial group that started HVC in 1990. Over those years, Dave has served as an elder, middle school leader, high school leader and on various other teams. He is currently an elder and serves on the Management Team. Dave and Sue belong to a Core Group.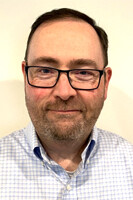 John and his wife Dana have been members of Hunt Valley Church since 2012. Dana is a teacher who homeschooled their boys through 5th grade and has taught at Cambridge school over the years. They have three sons. Their oldest son Ian will graduate from Dulaney this year and is headed to Virginia Tech. Peter is completing his junior year at Calvert Hall and Charlie will finish his eighth-grade year at Cambridge School.

After growing up in Perry Hall, Maryland, John graduated from the University of Richmond with a Bachelor's degree in accounting. For the past 15 years, John has done regulatory work for BGE. Previously he worked in accounting for both Arthur Andersen and Search Ministries.

John became a believer through the ministry of Young Life in high school and was actively involved in InterVarsity during his college years. He credits his spiritual growth to people who took a personal discipling interest in him, as well as classes he took at Reformed Theological Seminary in Bethesda.

At HVC, over the years John and Dana have taught in Party Town, middle school ministry, and currently serve in Highway 45 on Sunday mornings. In addition, he and Dana serve on the Adult Committee of Younglife in Baltimore County and John has served on the board of the Cambridge School.