John F
Please get to know the two elder candidates below.
One up for election, the other for reelection for another term.
The election will be held June 12th, at 10:05 following the first service at the Main Campus.
Have any questions or want to pass along a thought?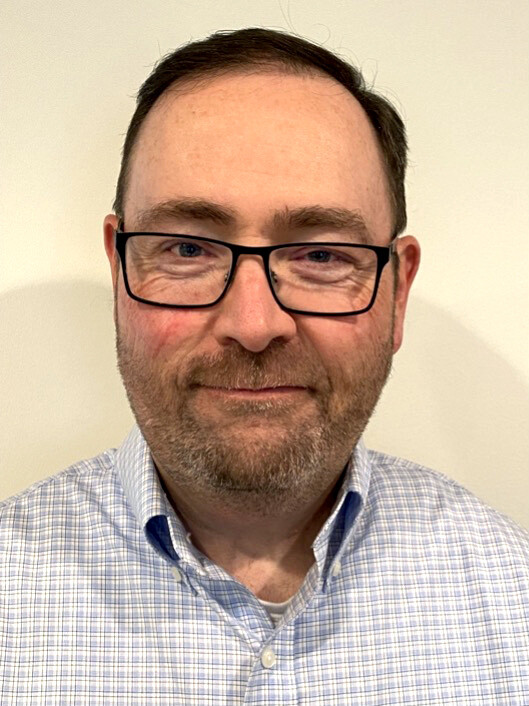 John Frain has been nominated to be an elder.

John and his wife Dana have been members of Hunt Valley Church since 2012. Dana is a teacher who homeschooled their boys through 5th grade and has taught at Cambridge school over the years. They have three sons. Their oldest son Ian will graduate from Dulaney this year and is headed to Virginia Tech. Peter is completing his junior year at Calvert Hall and Charlie will finish his eighth-grade year at Cambridge School.

After growing up in Perry Hall, Maryland, John graduated from the University of Richmond with a Bachelor's degree in accounting. For the past 15 years, John has done regulatory work for BGE. Previously he worked in accounting for both Arthur Andersen and Search Ministries.

John became a believer through the ministry of Young Life in high school and was actively involved in InterVarsity during his college years. He credits his spiritual growth to people who took a personal discipling interest in him, as well as classes he took at Reformed Theological Seminary in Bethesda.

At HVC, over the years John and Dana have taught in Party Town, middle school ministry, and currently serve in Highway 45 on Sunday mornings. In addition, he and Dana serve on the Adult Committee of Younglife in Baltimore County and John has served on the board of the Cambridge School.
Dave Zuidema is currently part of the Session and is up for re-commissioning for another term.
While he attended church from a young age, it was not until high school when Dave came to have a personal relationship with the Lord through Young Life. His spiritual journey continued through participation and leadership in InterVarsity Christian Fellowship in college.
After studying math at Franklin and Marshall College and earning an MBA at Duke University, Dave worked at PHH Arval, a vehicle fleet management company where he held a number of different roles, including leading IT and customer experience. In 2015, he began working at Danfoss, a Danish company manufacturing cooling and heating products and computer & hydraulic controls with North American headquarters in White Marsh, where he is responsible for Customer Experience in North America.
He and his wife, Sue, were part of the initial group that started HVC in 1990. Over those years, Dave has served as an elder, middle school leader, high school leader and on various other teams. He is currently an elder and serves on the Management Team. Dave and Sue belong to a Core Group.