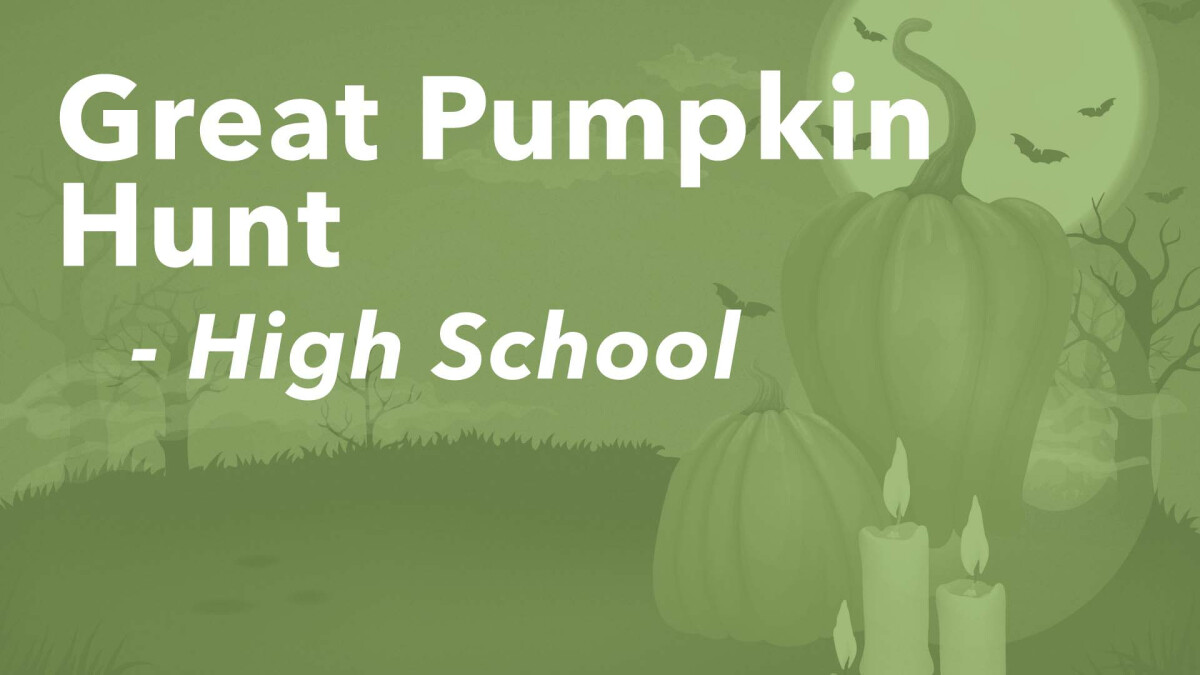 Friday, October 21, 2022, 6:00 PM - 9:30 PM
Join us for a night of mystery, challenges, and adventure - the Great Pumpkin Hunt!
High School students will compete as teams all over the county to solve the mystery and find the location of the Great Pumpkin.
Invite some friends, this is an event you will not want to miss!