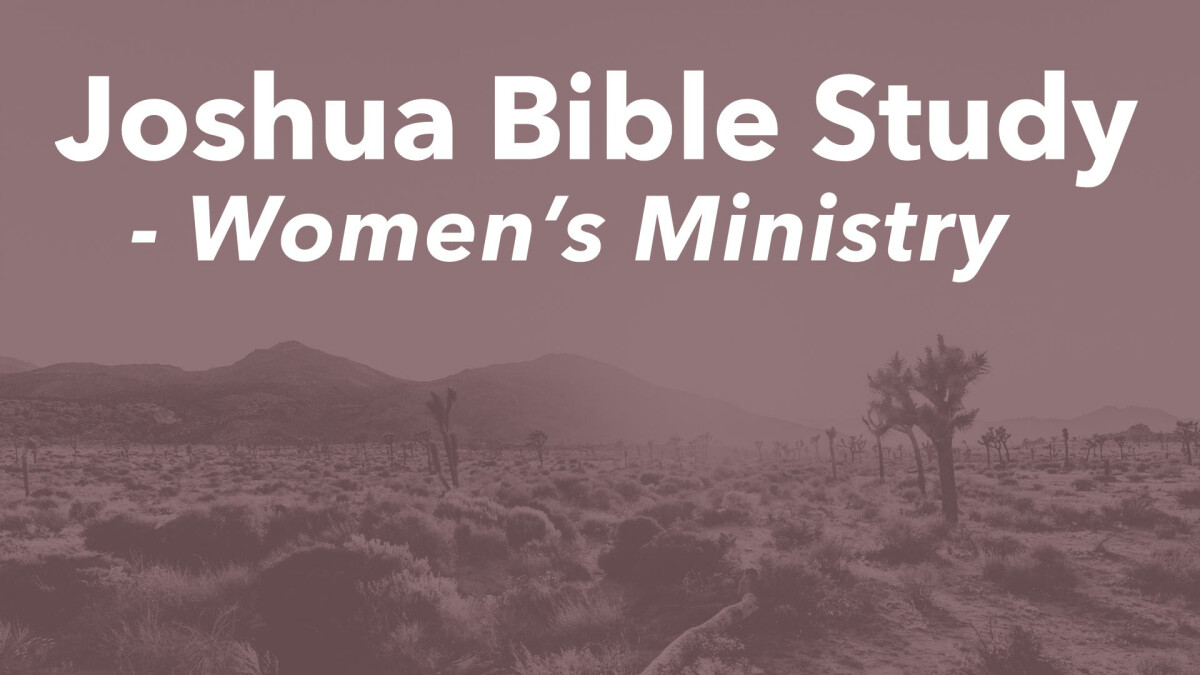 Every Tuesday, from 10/11/2022 to 05/02/2023, 7:00 PM - 8:30 PM
We are studying the book of Joshua this year. As the book of Joshua unfolds, we will see a clear picture of God's faithfulness to His covenant with the Israelites to bring them into the land He promised to Abraham. We also see the importance of the Israelites' obedience before, during, and after God fulfills His promises, and how we can apply these lessons of obedience to our own lives.
The study will run from September through May.
No childcare is available during this study; however, a preschool children's program is available for the Women's Connection Wednesday morning study. See Registration Central for details.
Sign up at Registration Central.