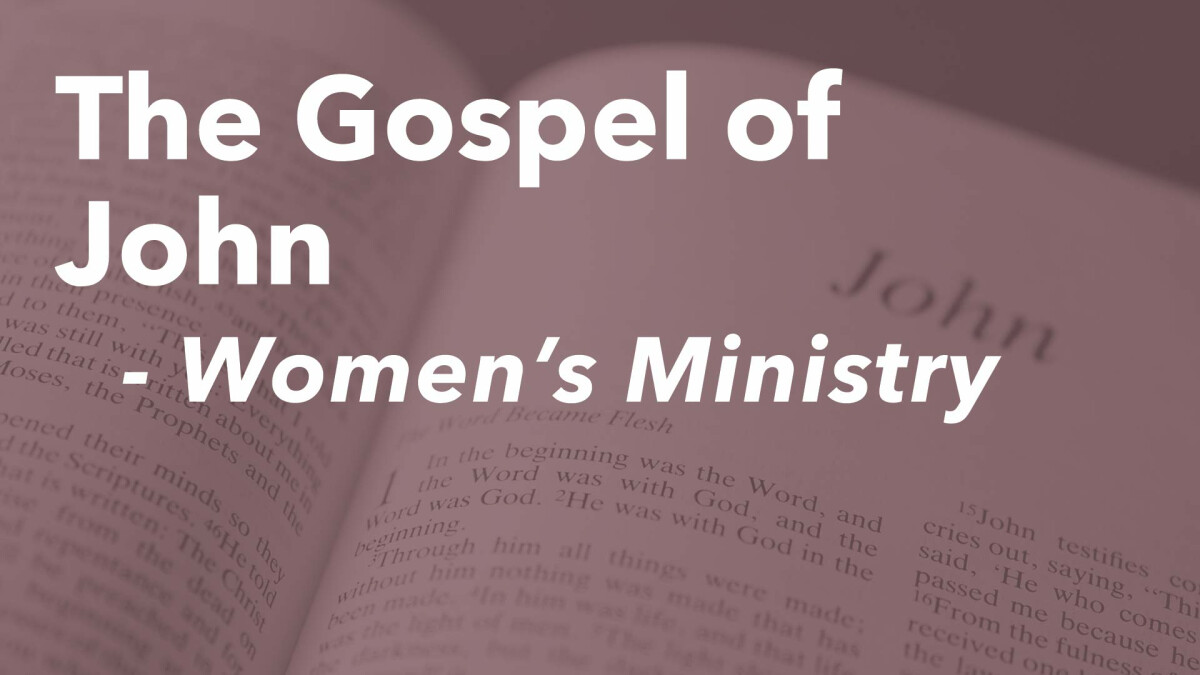 Every other Thursday, from 09/23/2021 to 05/05/2022, 7:00 PM - 8:30 PM
Our Women's Ministry biweekly group will be studying the gospel of John through the use of N. T. Wright's study guide. This gospel is not so much biographical as it is theological—the author John uses every event, miracle, and title to show that Jesus is God. He clearly states his purpose in writing this beautiful book in John 20:31: "But these things are written that you may believe that Jesus is the Messiah, the son of God, and that by believing you may have life in his name."
The study will run from September through May. The study is $10 plus the cost of the book.
No childcare is available during this study; however, a preschool children's program is available for the Women's Connection Wednesday and Thursday morning studies. See Registration Central for details.
Sign up at Registration Central.