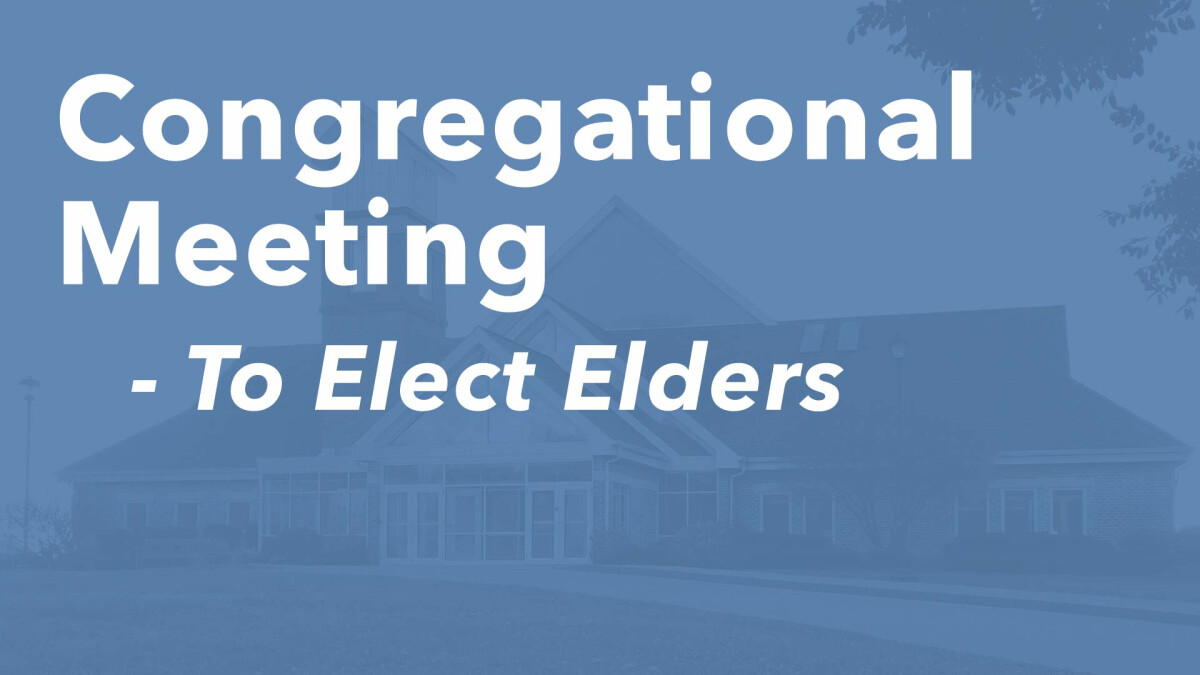 Sunday, June 20, 2021, 10:15 AM - 10:30 AM
There will be an in-person congregational meeting to elect elders on June 20th between services. This is a responsibility and a privilege of formal members. Please look ahead and plan to attend as a quorum is required.

More information will be emailed to members.


Please click here for the Role and Qualification of Elders.