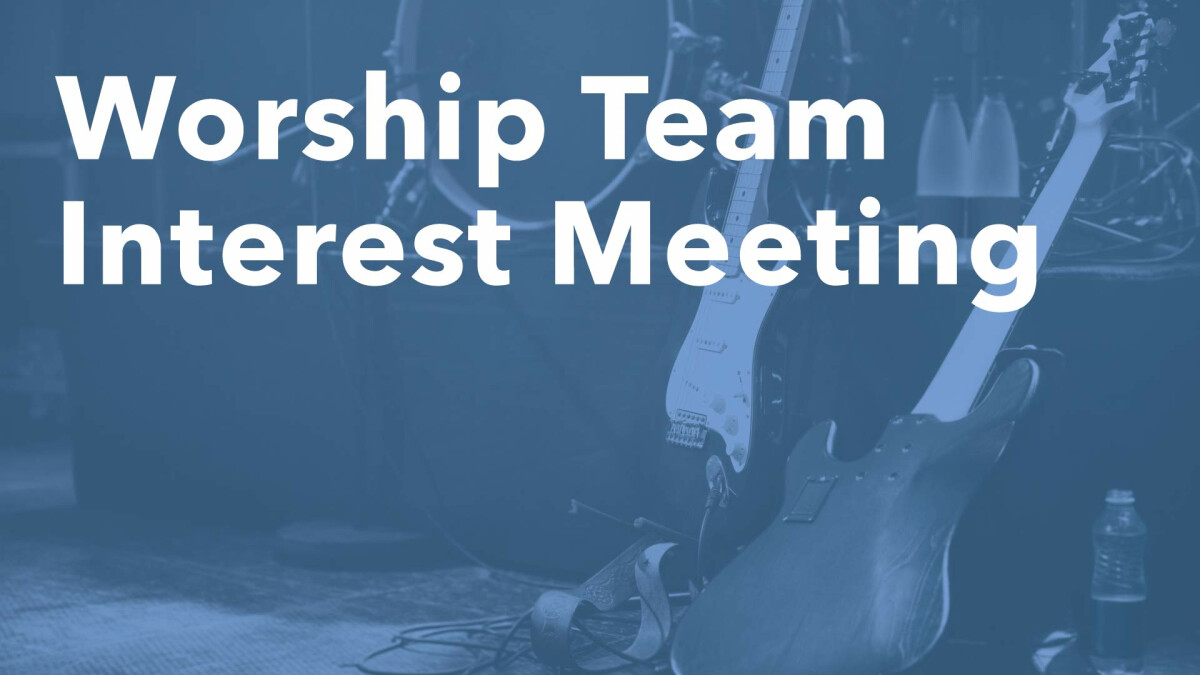 Sunday, March 07, 2021, 10:00 AM - 10:30 AM
We are looking for some more people to join our worship team, and be part of fostering a culture of worship through music and song.


If you or someone you know is interested in being a part of that, we would love have you come to this meeting. You will hear more about the vision of the worship team and how to get involved.


Please sign up on Registration Central.