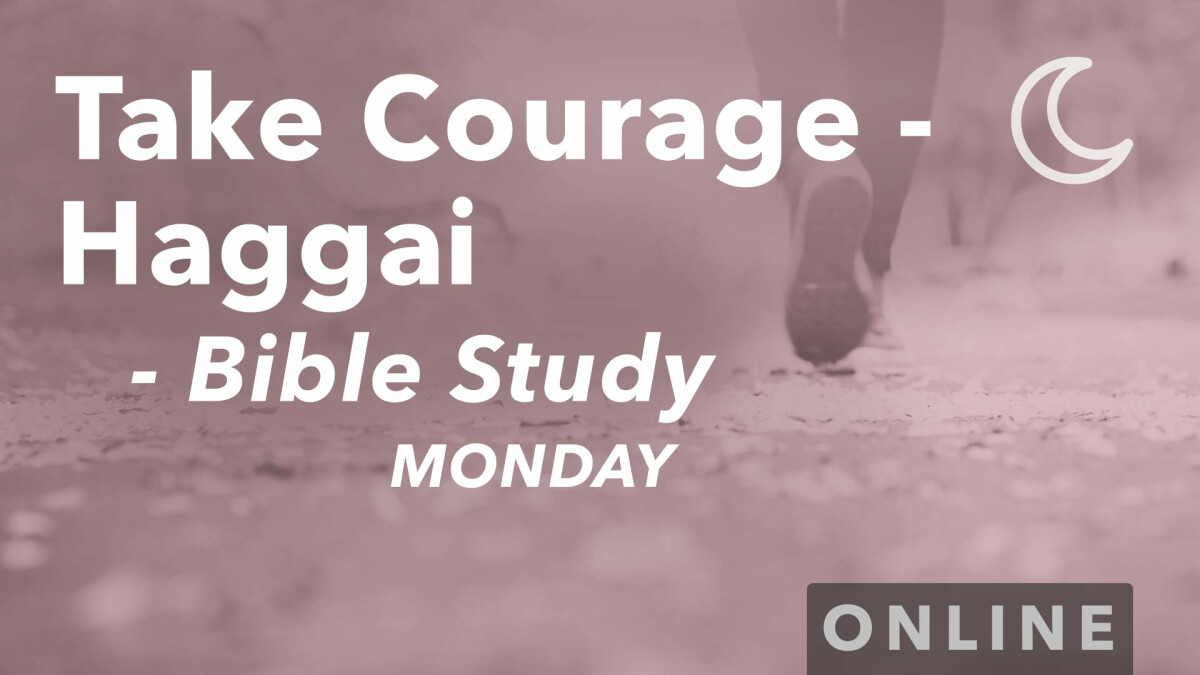 Every Monday, 7:00 PM - 8:30 PM
We will be using "Take Courage: A Study of Haggai" by Jennifer Rothschild.


Join us and learn how to:


- Walk confidently in your calling

- Stay motivated when opposition and obstacles make you want to quit

- Defeat discouragement through God's presence, His people, and His Word

- Courageously invest your life today in God's purposes, trusting Him for results you may never see


Through the study of Haggai, let's learn together how God's presence and promises give courage to press on and trust Him.



Registration ends on January 8th.