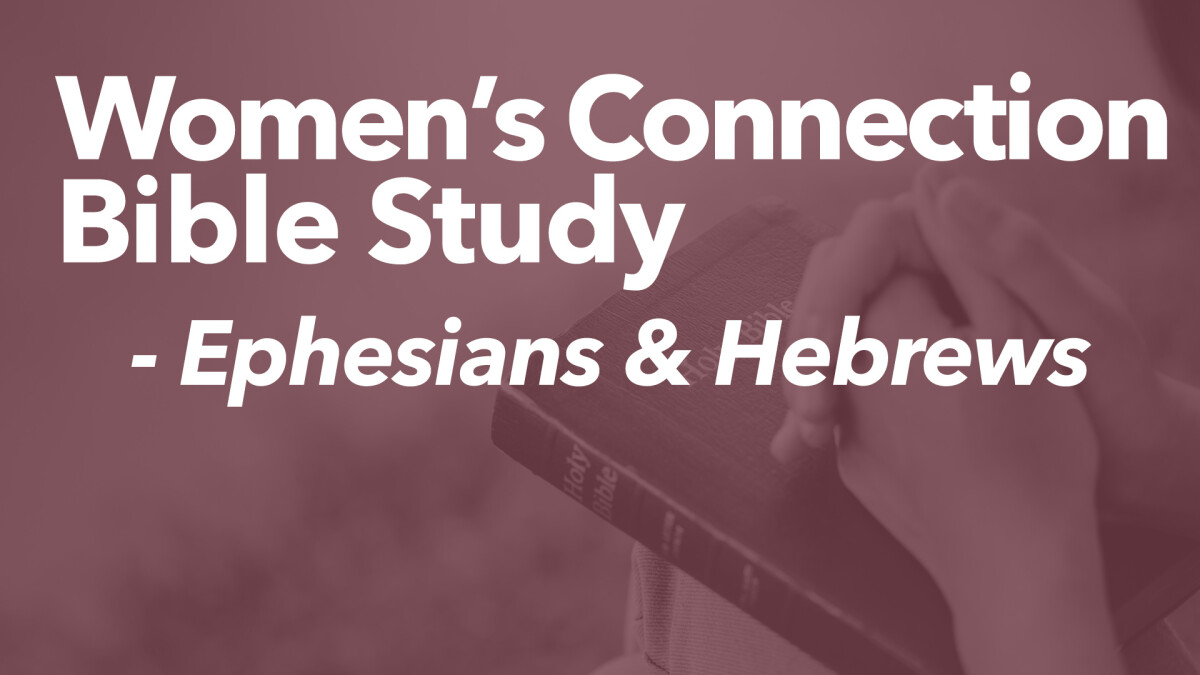 Every Tuesday, from 09/12/2023 to 05/09/2024, 7:00 PM - 8:30 PM
Our traditional study, which is a 26-week option, will be on the New Testament books of Ephesians and Hebrews. As we study Ephesians, we will understand the truth of God's redemptive work in Christ, how He has united people of all nations to Himself and to one another in His church, and how we must live as new people as a result.
Building on these truths, we will learn from Hebrews of the supremacy of Christ: that He truly is greater than anything that has come before Him. In light of His supremacy, Hebrews encourages us to persevere in our faith in Christ, especially in the face of hardship and persecution.
Join us as we dig into these two books, apply their truth to our lives today, and be transformed!
See registration for cost.
Sign up on Registration Central.