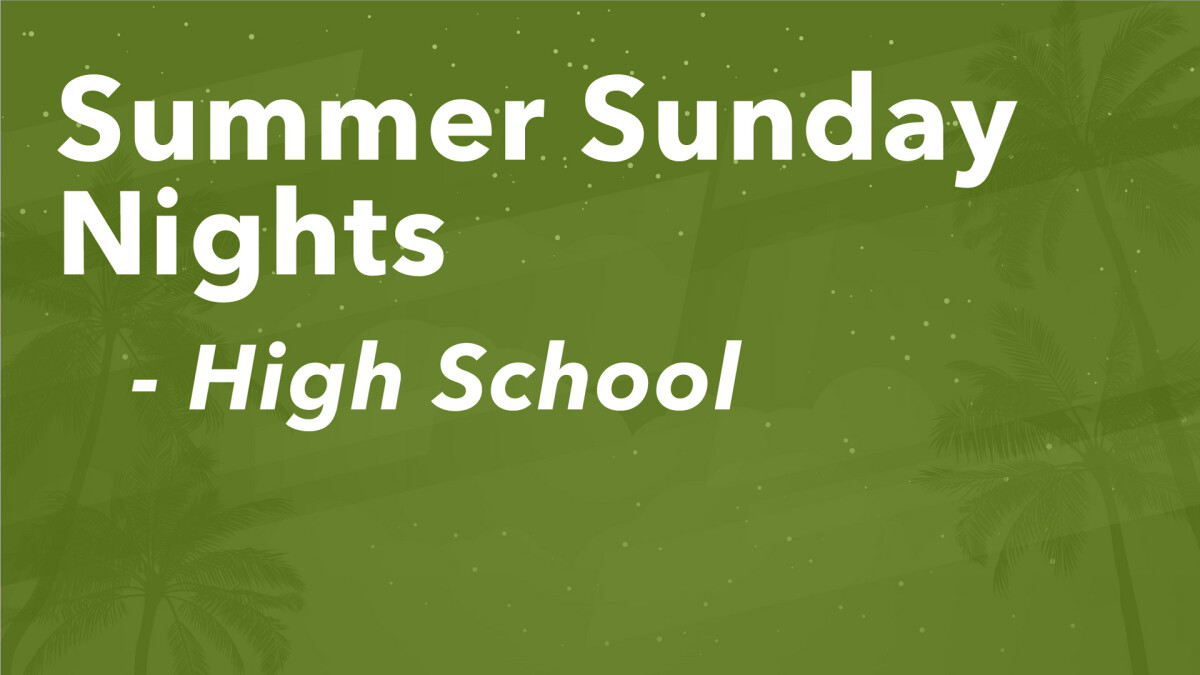 Every Sunday, from 06/25/2023 to 08/13/2023, 6:30 PM - 8:00 PM
Incoming 9th graders through outgoing seniors, join us for Summer Sunday Nights! This is a chance to connect with fellow students, leaders, and God this summer.
We'll have time to hang out and play games outside, and then a different person from the congregation will come to share their God story each week. We'll close with time in breakout groups to process the story we just heard and the ways it challenges us to better know God and live out our faith.
Summer Sunday Nights officially ends at 8 PM, but After Hours will follow each week until 9 PM. We'll have a different fun, late-night activity (Rita's, night swimming, and more) announced each week!