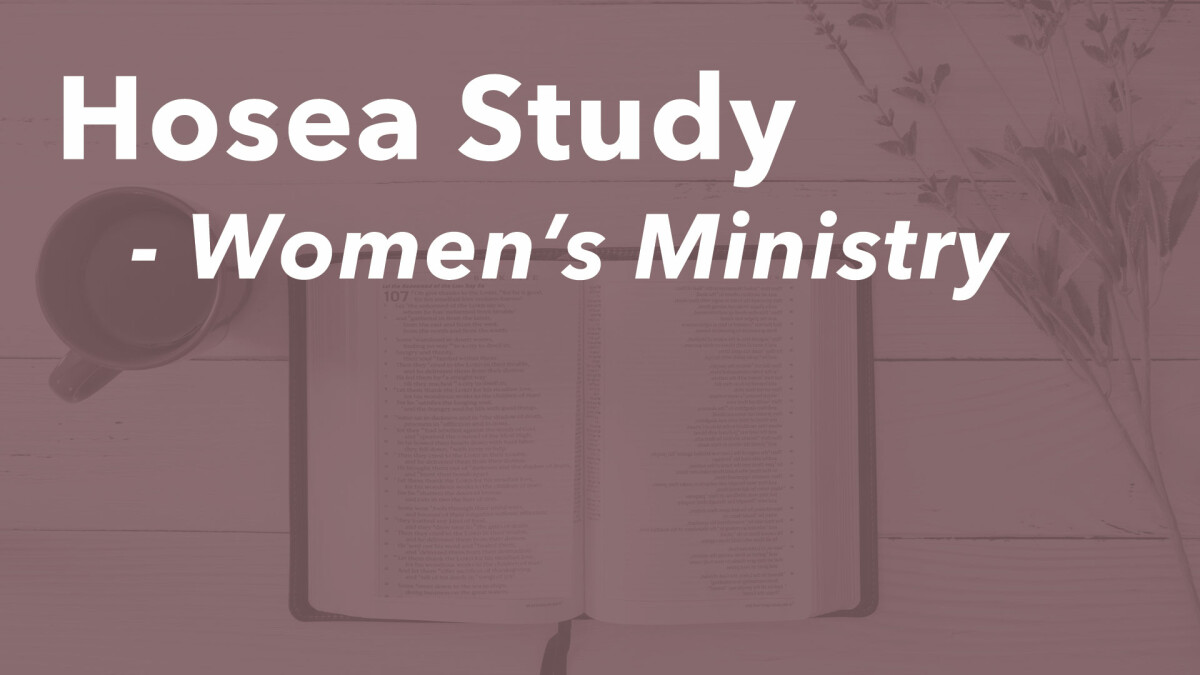 Every Thursday, from 01/19/2023 to 03/09/2023, 7:30 PM - 9:00 PM
Our miniseries Bible studies offer an opportunity for a shorter duration, yet still meaningful study of God and His Word in community with other ladies.
We will begin a nine-week study of the Book of Hosea, a deeply personal and passionate, yet difficult, love story. Hosea, an Old Testament prophet, preached his own life message using his marriage as the sermon illustration. This study of Hosea looks deeply at that message. We will be guided to understand and apply the message of the prophet of love. Hosea showers us with hope and points to the coming of the promised Messiah. Be amazed by the love of Hosea for his wayward spouse—and more amazed by the unfailing love of God for His wayward people.
Sign up on Registration Central.