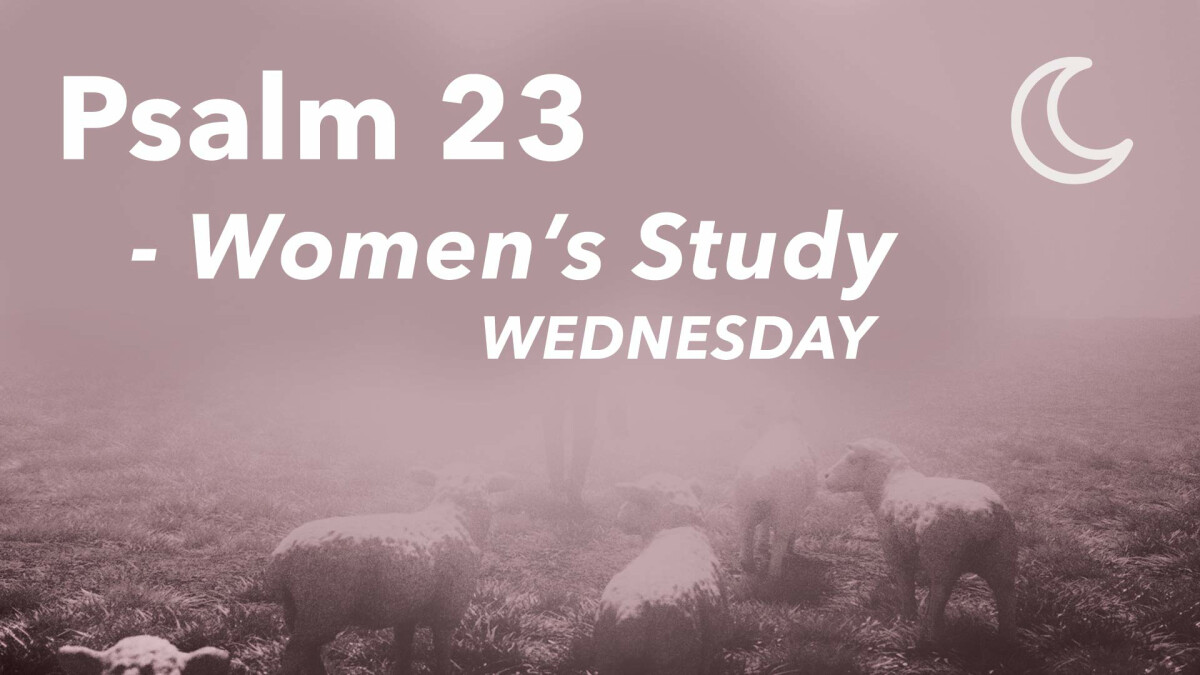 Every Wednesday, 7:00 PM - 8:30 PM

Our mini series is a nine-week study using "Psalm 23: The Shepherd with Me" by Jennifer Rothschild.

This is a video and discussion series that will explore each verse of Psalm 23 to help us discover a greater understanding of God's love and care for us as our Good Shepherd.

Cost of the study does not include the cost of the book (approximately $14). We are asking that each lady purchase her own book. We recognize that this does not allow for quantity discounts and reduced shipping costs, but due to Covid 19, we feel it is safer and more expedient.


To order or check out the book in more detail, click here.


Sorry, no children's program at this time.


Please click the button below to sign up!


Sign up Here

The Women's Ministry has several different offerings. For a description of the other women's ministries, click the button below to check out the Women's Ministries webpage.