Elders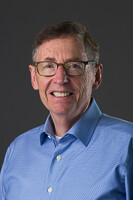 Frank Boswell
Senior Pastor
E-Mail:

Frank Boswell has been at Hunt Valley Church since June, 1992 and provides overall direction and vision-casting as well as staff and leader development. Frank holds a Bachelor's degree from University of Michigan in Religious Studies; a Masters of Divinity (MDiv) from Gordon-Conwell Theological Seminary, and a Doctor of Ministry (DMin) from Fuller Theological Seminary where he explored the intersection of the biblical ideas of calling, culture and the Kingdom of God. After involvement in youth ministry in Michigan, Massachusetts and Virginia, and pastoring a new church in Florida, he planted the first PCA church in Austin, Texas, where he served for 8 ½ years.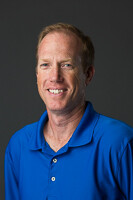 J.J. was born in Alabama courtesy of his dad's travel agent, the U.S. Army, but has lived in the Baltimore area since he was three. A proud graduate of Towson High and the University of Delaware, J.J. has spent 23 years as a structural engineer at RK&K in Baltimore. He has served as Elder at Hunt Valley Church since 2013.
J.J. and his wife, Stacie, have been married 21 years and they have 3 children – Britt, 15; Will, 13; and Josh, 9. The Farley family lives in Timonium. They joined the church in June of 2011.
It wasn't until he started dating Stacie that J.J. began attending church. While attending a church in Bel Air, he joined a small group filled with other scientists and engineers. During a study of The Purpose Driven Life, God awakened J.J. to the reality of His existence. After returning to Timonium, J.J. served on the Staff-Parish Relations committee at a Towson area church and led an adult Sunday School class. Here at Hunt Valley, J.J. attends PointBreak classes as often as possible, is a small group leader, a scripture reader, substitute children's leader and one of the worship hosts at the Satellite Services. He also attends Bible Study Fellowship during the school year.
In his free time, J.J. "enjoys" hitting the gym, chauffeuring children to extracurricular activities, and collapsing on the couch.
Todd earned his degrees in business and communications from Towson University. He was a founding member of HVC and has served as an elder for 27 years. He has also participated in numerous other ministries in the church, including "Contagious Christianity," the Holiday Food Basket program and the initial building team. Todd currently facilitates an Impact Group and serves once a month at the HVC Furniture Ministry. He is also involved in men's outreach outside of the church.
At age 22, in the midst of personal and family trials, he challenged God to reveal Himself to him and then accepted Christ. His spiritual relationship took on a powerful new depth when he experienced a healing from terminal cancer at age 37.
Eighteen years ago Todd started his own company that independently represents (5) leading manufacturers of coating and sealing materials. He the past President of the Baltimore Chapter of the Construction Specification Institute (CSI) and was awarded the Kelsey Y Saint for outstanding service to the Baltimore chapter, and is a National Association of Corrosion Engineers (NACE), Level 1 CIP Coating inspector.
He has been married to Linda for (35) years and has an adult daughter, Lauren. An avid football, basketball and lacrosse player in high school and a two sport player in College, Todd is the past President of the Boy's Latin Alumni and currently is serving as Director on the Board of Trustees for BL. Todd was inducted into the Boy's Latin "Sports Hall of Fame." and recently awarded the BL "Hodges Cup" for distinguished loyalty and dedication to the school.
Chas was born in Ludwigsburg, Germany and raised in Howard County. He was a volunteer leader in Young Life for 7 years working with high schoolers at Towson High, McDonogh School, and Loch Raven High. He earned his undergraduate degree in business administration from Towson University, and continued with a Masters in Business from Johns Hopkins, a law degree from University of Baltimore, and Masters in Taxation from Georgetown University. Chas is currently a shareholder at the law firm of Thomas & Libowitz, P.A. and heads its Estates and Trusts department.
Chas and his wife, Gail, started attending to Hunt Valley Church in May 2009 and became formal members in December 2009. For the last 30 years, this couple has been active in church activities such as leading small groups and teaching Sunday School. Both currently attend Bible Study Fellowship and facilitate a Hunt Valley small group. Chas also served as both a deacon and elder at another PCA church.
Chas and Gail met while he was at Towson and she was in high school and they have been for married 31 years. They have four adult children: Liz, Meredith, Brad and Bryce. Chas and Gail enjoy investing in their children's lives and praying for the needs of others. They hope to one day have a place at the beach.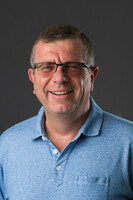 Thierry Labarre
Elder
E-Mail:

Thierry was born and raised in the suburb of Paris, France. Raised in a nominal Catholic family he became a believer in Jesus Christ while a student at Paris Technical University.
Shortly after earning his degree in Electrical Engineering he moved to Nîmes, south of France, to be part of a Church planting work. While in Nîmes he met and married Teresa, an American student who had come to serve the Church.
A few years later, and just a few months after the fall of the Iron Curtain, they moved to Budapest Hungary with their 18 month old daughter Nathalie to serve with an international Church planting team. They spent 7 years in Hungary before moving to Berlin Germany to help with a similar Church planting endeavor.
In 2003 they moved from Germany to Baltimore to be reunited with the Church family which had commissioned them. Thierry's tent making skill while abroad or here is to write software for business applications.
Thierry and Teresa started coming to Hunt Valley Church in 2009 and became formal members in 2012. They have been involved in several small groups. They enjoy the beach (Teresa), hiking & reading (Thierry) and babysitting their granddaughter.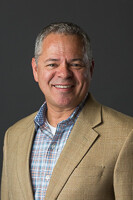 Brad grew up in the Seattle and Portland areas before heading to college in Texas, where he earned a degree in Theology. After returning to Portland for a while he followed his family to Anchorage, Alaska where he started his career in Property Management. Brad joined a couple friends on an adventure to the East Coast before eventually settling in Baltimore.
Brad and his wife, Aimee, have been married for nearly 14 years. They have three children – Emily, 6 years old; and twins, Joshua and Isabella, 3 years old. He and Aimee joined HVC in 2000.
Throughout his early church life, Brad actively served in various youth related ministries. Today, he serves as an Elder, actively teaches on the Men's Bible Study and Retreat Teams, participates in the worship service, is a cast member for Block Party, and leads the Facility Planning Team. From 2004 through 2008, Brad led the effort to build out The Point and renovate the children's ministry areas of the church. Aimee's love for children, especially babies, inspired her to volunteer in the Nursery at HVC and she has been overseeing it for the past 8 years.
Recently, Brad started a new position as Sr. Vice President for Edgewood Management, a property management firm that manages over 26,000 apartment units and employs over 1,000 people in 14 states. He specializes in analyzing operations and solving problems.
Aside from family, work and church, Brad loves to golf, exercise at the gym and grill up a good steak on his deck.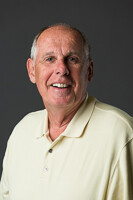 om was born and raised outside of Philadelphia, Pennsylvania. Shortly after earning his degree in secondary education from Bloomsburg University, he moved to Howard County, Maryland, where taught he school. He completed his Master's and PhD (both in secondary education) at University of Maryland.
Most of Tom's working years were spent as Director of Career and Technology Education for Anne Arundel County Public Schools. Since retiring in January 2006 he has been working part-time as an educational consultant for schools in Baltimore City and Anne Arundel County, as well as for the Maryland State Department of Education, and the University of Maryland. Recently he has worked as a substitute teacher at Towson High.
Tom and his wife, Barbara, started coming to Hunt Valley Church in 2003 and became formal members in 2007. For the last 20 years, this couple has been active in church activities such as leading small groups with married couples and teaching in vacation Bible school and Sunday School. Tom served as both a deacon and elder at another PCA church before being elected as Elder at HVC in 2009.
The Millers met in college and have been married for 46 years. They share two adult children and seven grandchildren. Tom and Barbara enjoy spending time at the beach, riding their bicycles (leisurely), and being with their children and grandchildren.
George has served as an Elder here at Hunt Valley Church for 12 years, from 2002-2008, and again from 2010-2016. Having just completed another six year term, George is on sabbatical. He remains active in Children's Ministry, currently serving as a storyteller for Street Party, K-4.
George had the benefit of a Christian family and education growing up, including Cedarville College, where he graduated with a major in Political Science and a minor in Bible in 1987. After graduating from Washington and Lee University School of Law in 1990, George began work as an associate at Niles, Barton & Wilmer in Baltimore. He became a partner in 1997. His litigation experience has primarily involved property losses, such as fires and explosions, affecting a variety of businesses and industries. He currently serves as Chair of the Litigation Department, and as a member of the firm's Management Committee.
With his wife Sharon, George has lived in the Hunt Valley area for over 25 years. Sharon has home-schooled their children, having previously taught third grade at Timonium Elementary. Adoption is a special family interest; George and Sharon adopted their youngest daughter from China in 2007. They continue to serve as a reference for America World Adoption.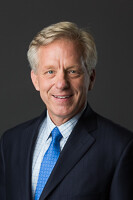 Tom Tasselmyer
Elder
E-Mail:

Tom was born in Baltimore and raised in northern Virginia, where his family moved when he was four years old. Tom graduated from North Carolina State University with a degree in meteorology and has worked as a broadcast meteorologist in Bluefield, WV; Cleveland, OH; and since 1989, at WBAL-TV in Baltimore.
While in Raleigh for school, Tom fell in love with Laurie and they were married in 1985. They have raised four sons and began attending Hunt Valley Church in 2002. Tom has been an elder since 2008.
In 2014 Tom earned a Master of Arts in Theology from St. Mary's Ecumenical Institute, and has been licensed to preach in the Chesapeake Presbytery.
Tom has completed 12 marathons, and still enjoys running, albeit at somewhat shorter distances. Tom also enjoys reading, teaching, and sharing his passion for theology or meteorology, fly fishing, golf, and cheering for his beloved N.C. State Wolfpack.