Women's Ministries
HVC Women's ministries encourage women to slow down and to take time for God. We are seeking to realize the full life that Jesus promises in John 10:10. We discover meaning, freedom, and worth by understanding our value in Christ and our purpose as part of Christ's larger mission for the world.
Authentic relationships are developed where women can enjoy being themselves, support one another in good times and bad, encourage one another to love as Jesus loved, and are inspired to grow as disciples of Christ.
First Time Guests
No matter what stage or walk of life you find yourself in, there is something in Women's Ministry for you. Our earnest desire is that every woman will feel welcomed and valued and experience the deep and amazing love of Christ. We offer several ways to connect and grow in Women's Ministries.
Please take a look below to find many ways to conncet with others and grow in your faith.
Women's Connection Bible Studies
Our traditional study will be looking at the Old Testament book of Exodus. The word exodus means exit, going out, or departure, and is the major event in this book. In Exodus, God lays a foundation for Israel's relationship to Him that is beautifully captured in the phrase, "brought you to myself".
Morning Studies
Offered on both Wednesday and Thursday mornings
We begin on September 18th and 19th and conclude on May 13th and 14th
We meet in the main auditorium from 9:30-11:30 am
A children's program up to age 5 is provided
Cost is $50; $30 after January 1
Evening Study
Offered on Tuesday evenings
We begin on September 17th and end on May 12th
We meet in the main auditorium from 7:00-8:30 pm
Sorry, there is no children's program
Cost is $10
Mini Series Study
Our Mini Series will be studying From Garden to Glory, A Bible study on the Bible's story, by Courtney Doctor. The Bible, from Genesis to Revelation, is a beautiful epic and cohesive story. Every part of it can be understood in the context of one story line--how our eternal God is on a grand mission to redeem and restore his children.
The Mini Series meets on Wednesday evenings.
We begin on September 11th and end on December 4th
We meet at the Point, 10950 Gilroy Road, Suite C from 7:00-8:30 pm
Sorry, there is no children's program
Cost is $5 plus the cost of the book
Book Club
Another way to get connected is the Women's Book Club. The Book Club will be held at various homes and on various Monday evenings throughout the year. Join us for lively discussion on a variety of books and topics.
Next Club Meeting: Monday, January 27 at 7 pm
Book: Next Year in Havana by Chanel Cleeton
To sign up to join the group or to ask questions, go to Registration Central and look for "Women's Book Club"
Mentoring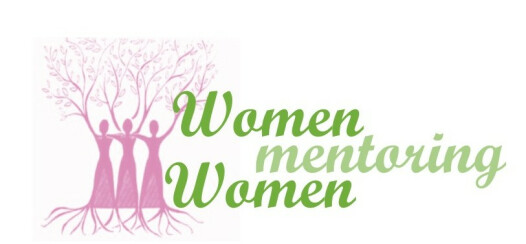 Have you ever wished you had a mature woman to come alongside you in your Christian walk–someone to support, encourage, and challenge you? A Mentor might be just what you're looking for.
The women's mentoring ministry seeks to help women deepen relationships with one another and with God by encouraging one another in their personal faith journeys. It involves sharing life with someone who listens and understands.
Read what some of the participants are saying:
"I had been hoping to find a mentor for some time, but wasn't sure how to go about finding one. When I learned that Hunt Valley Church has a women's mentoring program, I was so excited! I'm grateful for this ministry and the way it prayerfully pairs mentors and mentees. I've really enjoyed having someone older and wiser to walk through life with, and am looking forward to continued growth together." ~Emily, Mentee
"Working with my mentee has been such a breath of fresh air as well as a wonderful way to be held accountable to staying in God's Word. I have found leaving room for God to show up without my own specific expectations of what the relationship should look like, and putting my time and effort into praying for her and being available to her, has led to mutually rewarding growth in both of us. She gives me insight and advice that is a blessing and even helps me in my relationships with my own children. Who knew I would get great parenting advice from my much younger mentor? Mentoring is truly a mutually rewarding experience!" ~Jen, Mentor
"Mentoring from the godly women at Hunt Valley Church has been a literal God-send over the past years. To me, it is one of the ways God provides gentle reminders that He is real in a very tangible form and that He is with me through every step of life, as my mentors have been there for me and walked through many of the things I am going through. It is a great way to be authentic in our walk with Christ, in sharing, connecting, being challenged, growing and blossoming through the process." ~ Peiting, Mentee
"What a privilege to be invited into another's life and to share of God's goodness from my own journey of joy and challenge. As a mentor, I anticipate being the one to bless, but instead have been the one blessed!" ~Gail, Mentor
---
If you'd like to learn more about the ministry, contact Patti Harman. If you would like to be a mentor, or be mentored, please checkout our Mentoring Questionnaire.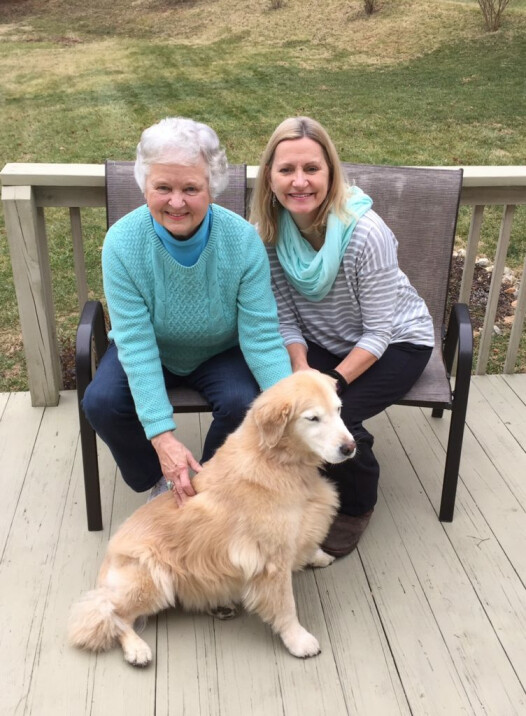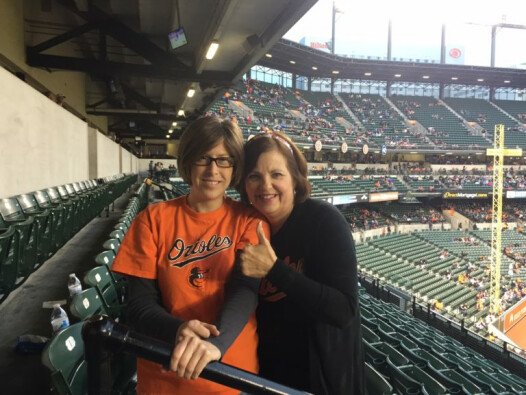 Time Out: Events
Time Out events are designed to create and strengthen relationships inside the church as well as with our neighbors, coworkers and friends.
Some Time Out events will include a Trivia Night at a local winery, Meditative Exercise, and a time around holidays to Destress and Recenter...among many other kinds of activities.
The best place to spot the next Time Out event is in the events list below!
Events: