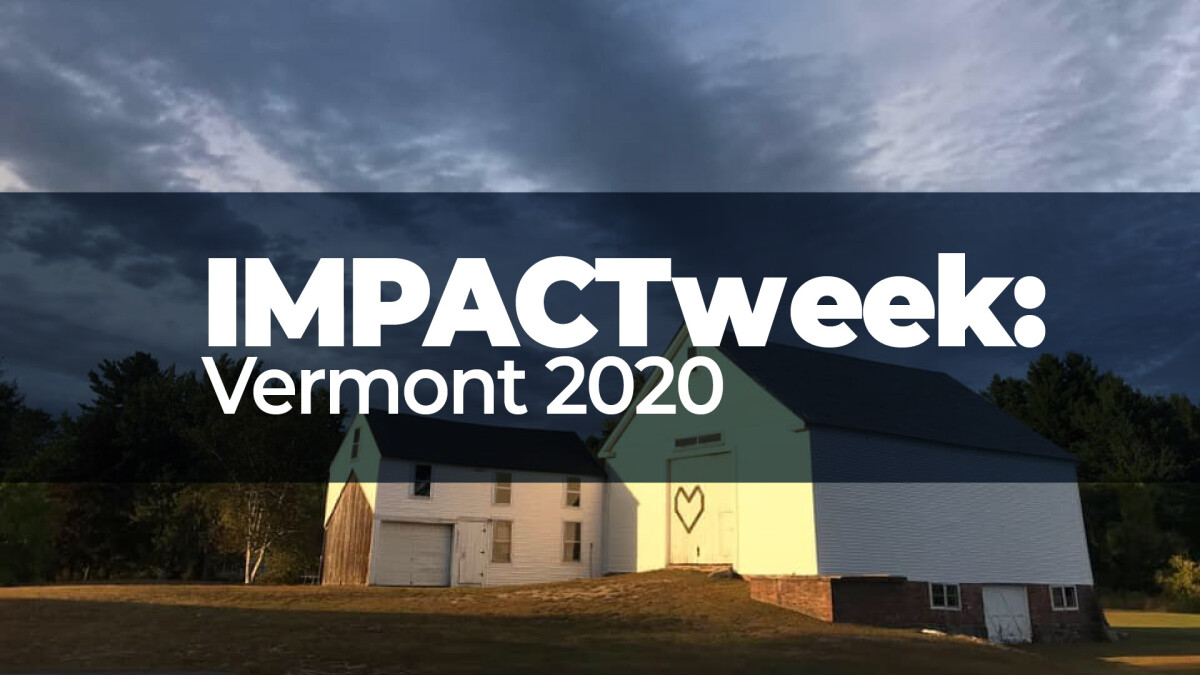 Sunday, July 19, 2020 - Saturday, July 25, 2020
Each year we alternate between a domestic and an international missions trip - and to help distinguish the two, we're now calling our domestic trips IMPACTweek. Our mission statement as a church says we're people committed to REACHING people where they are, TRANSFORMING their lives through Christ, to IMPACT the world for Him.
July 19-25, 2020 we get to live out the IMPACT part of our mission statement by serving for a week in Springfield, Vermont by working with workcampNE. workcampNE is an organization that partners with towns across the northeast (mostly Vermont and New Hampshire) to impact residents for Jesus through home repairs, and transform those serving in the process! Think of this trip as 75% mission trip, 25% camp. We'll spend our days with students and leaders from multiple churches painting, roofing, and repairing homes of those in need. Our evenings will be spent playing games, competing in tournaments, bonding with small groups, listening to a great speaker and worshiping God together.
God has BIG things in store for us in Vermont this summer - will you join us?!
Student and Leader applications are both available - and our goal is to take at least 1 adult for every 3 students. Registrations for both students and leaders are available on registration central. The estimated cost for this trip is $475, although it's our goal that as a team we raise enough that no one has to pay more than $350. A $75 nonrefundable deposit is required with registration.
Registration is now open today through February 29th!