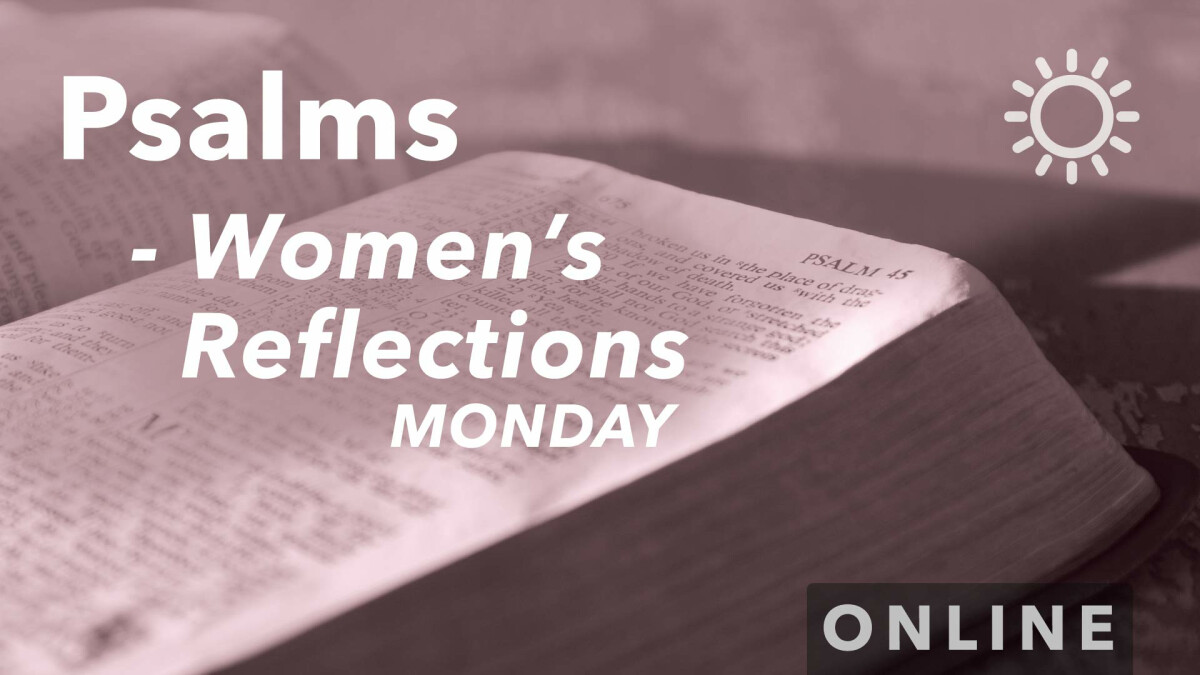 Every other Monday, 11:00 AM - 12:00 PM
New this year!!
Women's Psalms Reflections groups are designed to offer a less-structured class while still connecting to God, His Word and one another.

Groups will meet every other week to discuss a passage of Psalms. No lesson is required, but preparation will include reading and choosing a psalm that stood out to you. The groups will also include a time of prayer.
Please click the button below to sign up!


SIGN UP ON REGISTRATION CENTRAL


The Women's Ministry has several different offerings. For a description of the other women's ministries, click the button below to check out the Women's Ministries webpage.