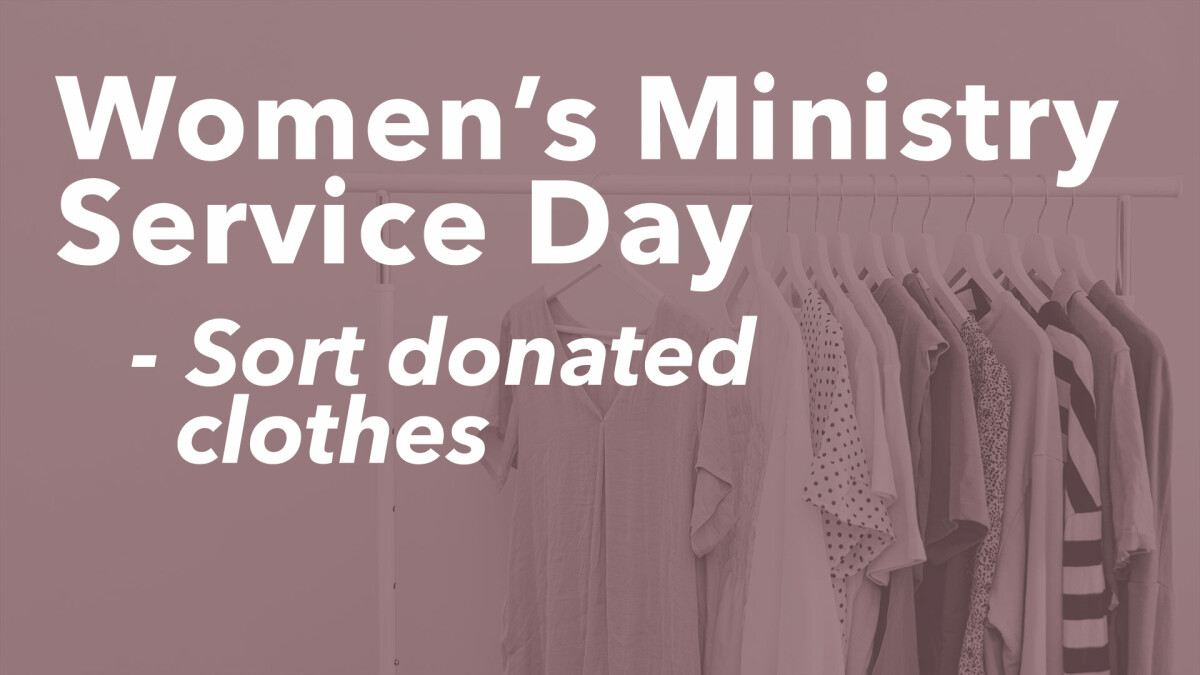 Saturday, March 25, 2023, 9:00 AM - 11:00 AM
We are partnering with Melanie/Community Impact to sort the clothing donated by HVC families to support The Well. There are two main purposes for this event: to connect ladies of HVC to each other through a shared service opportunity; and to learn about the Well and support the clothing drive. There will be a time of connection (light breakfast and coffee from 9-9:30am) and a short presentation by the Well prior to the sorting starting around 9:45am. We will sort until we run out of clothing or until 11 am.
Sign up on Registration Central.