coronavirus
Coronavirus Updates
In person attendance of Sunday morning worship services is cancelled for the foreseeable future.

We will provide a weekly video stream of the service, Sundays at 9:30am...see below for 4 ways to stream the sermon live.




The COVID-19 pandemic is an opportunity for us, as followers of Christ, to serve our community and share God's abundant and endless love for people. There are ways we can serve through HVC but we encourage you to have open eyes and hearts to see the opportunities that God places before you every day.
Help?
Can you extend care to someone in need?
Do you need support?
Do you know someone that might need help?
Contact Melanie or Rodger at the bottom of the page.
Stay Informed
Join our contact list to receive any important church information, quickly and easily.
Cancelled Events
All events are cancelled for the foreseeable future.
live-Streaming Service Options
HVC Website
Watch on the HVC website. The stream starts just before 9:30am.
Watch on the HVC Website
YouTube
Access our YouTube channel on any device. The stream starts just before 9:30am.
YouTube Channel
Facebook
Just before 9:30am Sunday morning the service will pop up on HVC's Facebook page.
Watch on Facebook
HVC App
You may prefer to download the HVC App and have a personal streaming experience.
Download from the Apple app store
Download from the Android app store


Watch Later, service streaming option
Did you miss the live-streaming service Sunday morning at 9:30?
It will be posted by Sunday evening for you to play it back when it is convenient for you.
Watch past services
"For you have been called to live in freedom, my brothers and sisters. But don't use your freedom to satisfy your sinful nature. Instead, use your freedom to serve one another in love." (Galatians 5:13)
God at Work?
During hard times, God is often visible and at work...serving, loving, growing, supporting......sometimes through people, circumstances or by "hearing" a truth quietly in your own heart. Share your experience!
Ways you can support those around you
Serve the older people in our congregation
Because this population has a greater health risk if they contract COVID-19, we can help reduce their exposure in the following ways:
Go grocery shopping
Pick up medications
Run other errands
Call to connect/check in
Donate food to HVC for children who receive free or reduced-price meals at school
We are collecting food and assembling bags for families from Warren Elementary and Cockeysville Middle Schools to pick up at the Point. Other food items are welcome, but those listed below are most needed. Please drop your donation off in the bins outside The Point church office building.
Bread
Crackers
Rice
Pasta
Spaghetti sauce
$10-15 gift cards to Walmart, Target or local grocery store
Canned fruit
Canned veggies
Cereal
Snack foods (granola bars, Goldfish, pretzels, etc)
Soup
Fresh fruit (bananas, oranges, apples)
Peanut butter
Jelly
Pancake mix
Syrup
Beans
Tortillas
Toiletries
Invite others to stream the service on Sunday
People may be more receptive to a virtual invitation to church. It's also an opportunity to share the hope and peace that comes through Jesus Christ during this uncertain time.
Watch on the HVC website.
The stream starts Sundays just before 9:30am.
huntvalleychurch.org/livestream
Care for our healthcare workers and their families
The healthcare workers in our congregation may need support in a variety of ways as they are taxed in the coming weeks as the coronavirus continues to spread. This may include caring for children, helping with household responsibilities, running errands and more.
Pray for your neighbors, friends and family
We are glad to pray along with you! Send in a prayer request.
Our government leaders and medical personnel on the front lines of the pandemic can use our prayers, as well as those suffering from the coronavirus and the economic impact from it.
Write notes of encouragement or scripture verses
These notes can be put in the food bags we're distributing or given to your neighbors. As followers of Christ, we live with a peace the world does not understand. Share that with others. "Peace I leave with you; my peace I give you. I do not give to you as the world gives. Do not let your hearts be troubled and do not be afraid." (John 14:27)
Stay connected and offer support to neighbors, family and friends
As our physical contact with others is decreasing, we can still FaceTime, call or text those in our lives. www.zoom.us is a free and easy-to-use videoconferencing tool.
Offer a word of encouragement or scripture verse on social media
We can all use encouragement and hope, the real hope in Christ. If you don't know what to post, consider sharing HVC's Facebook posts or those from Next Gen.
Look for "God sightings"
Please share with us a moment, interaction or observation you've had of God moving in these challenging times. During hard times, God is often visible and at work...serving, loving, growing, supporting......sometimes through people, circumstances or through "hearing" a truth quietly in your own heart. Share a sentence, or more with us!
Donate Blood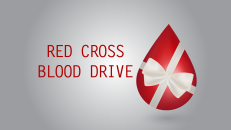 Please see the Red Cross site for a listing of upcoming donation opportunities.
Need to connect?
Contact Melanie Mitchell at or Rodger Stenger at or call 410-771-0690.